Mary E. Chown has helped nonprofits raise millions of dollars, engage their leaders and grow their missions.
Mary E. Chown has worked with more than 100 organizations throughout Berks County, Pennsylvania, the United States and around the World and brings a diverse range of tools and a distinct skill set to help organizations accomplish their fundraising and strategic goals. MECAdvising, LLC offers numerous, tailored services to drive impact for your cause.
MECAdvising, LLC is a partnership-driven consulting firm powering fundraising, strategic planning and board/staff leadership solutions for the well-positioned nonprofit.
We make it our mission to help your mission succeed.
As a Strategic Fundraising Consultant, specializing in State and Federal grants, MECAdvising offers comprehensive grant assistance from research and identification to project development, writing, and technical assistance for final submission.
Mary Chown holds a national certification as a Certified Grants Management Specialist (CGMS) and is also an outside evaluator for Department of Education grants such as Title III, Title V, OCDEL and Full Service Community Schools. MECAdvising can perform grant management to ensure internal controls, accurate reporting, and clean audits for all grants.
Evaluation of Organizational Systems and Operations
Project and Program Development
Evaluation
Grant Writing
Grant Management
Grant Reports
Funding Research and "Right Fit"
Strategic Plan Development
Fundraising Plan/Calendar
Staff and Board Training

MECAdvising, LLC
500 North Church Street
Mohnton, PA 19540



We're proud to work with nonprofits of all​ sizes that serve a range of interests.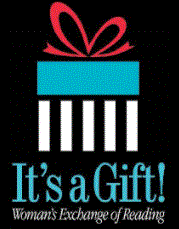 /